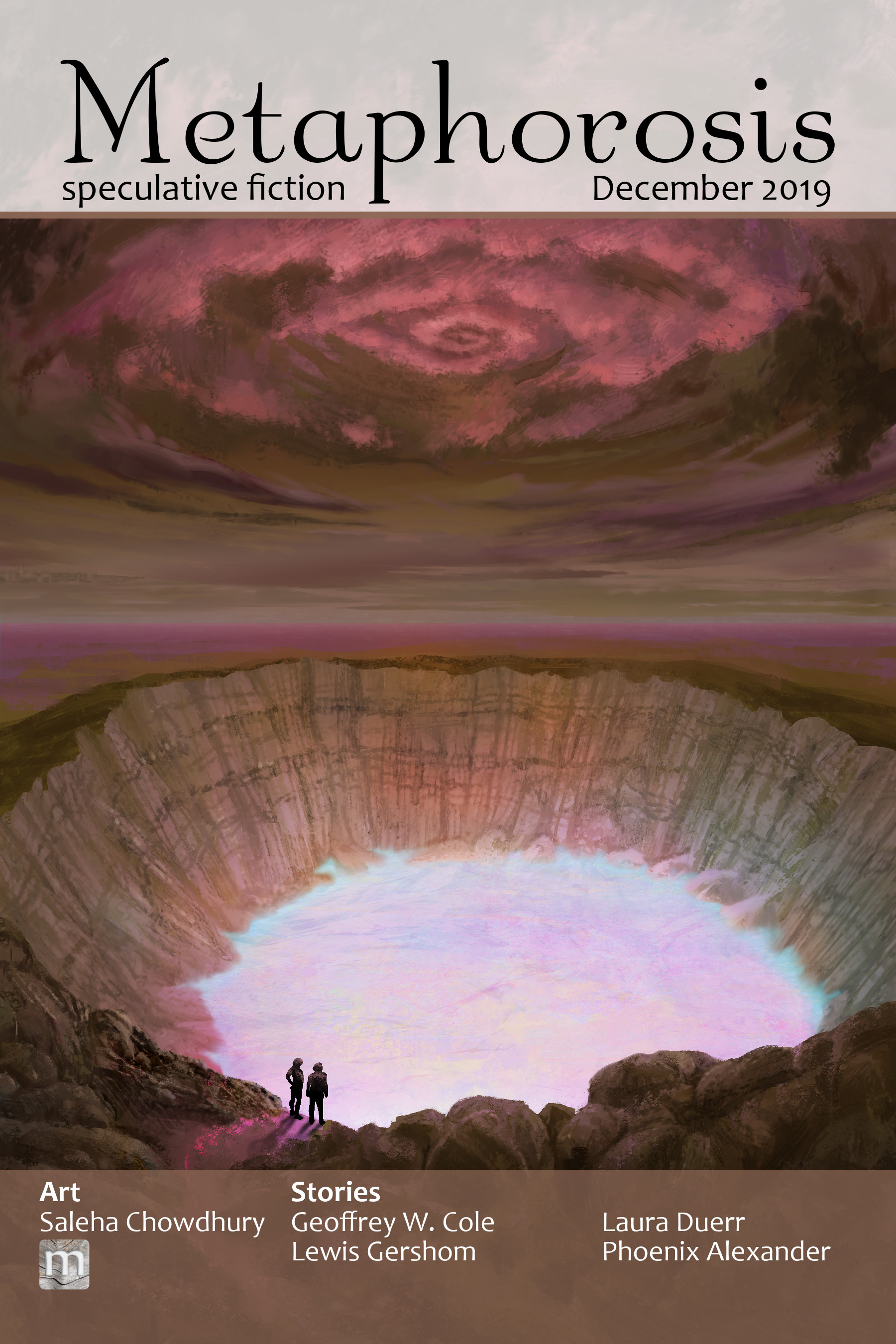 StellBio sent the forensic team out to find why it can't exploit wormhole access to a distant, habitable planet. And what happened to the last team, who seem to have been distracted by a caldera full of light.
Narrated by host Matt Gomez.
Published in Metaphorosis on 13 December 2019.
Find the original at magazine.metaphorosis.com.