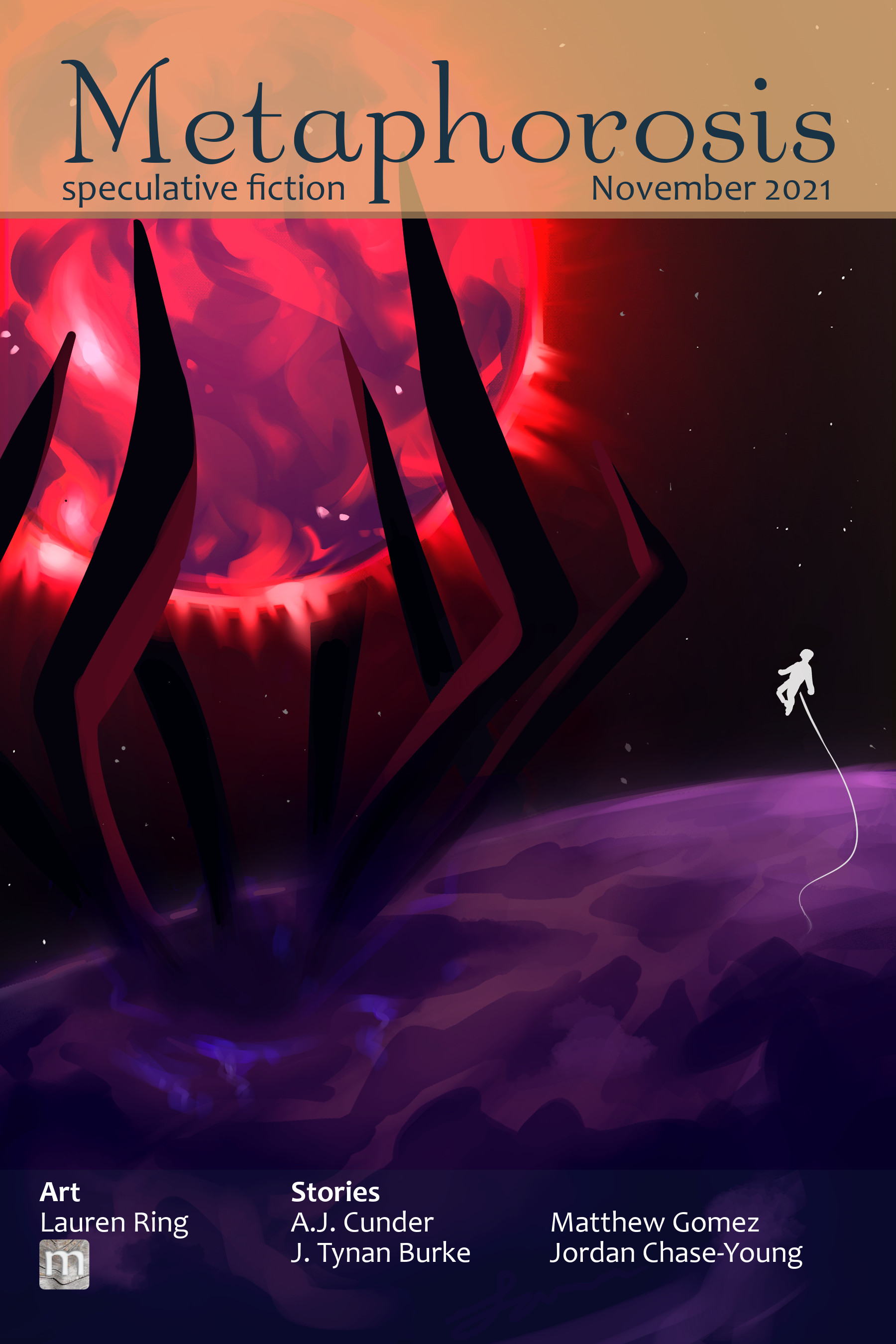 When a group of three children encounter a homeless man standing like a tree in a park, they set out to uncover what, exactly, he's doing there. What they don't expect to find is a journey of self-discovery that changes not only thems, but the very heart of the town itself.
Narrated by host Matt Gomez.
Published in Metaphorosis on 05 November 2021.
Find the original at magazine.metaphorosis.com.