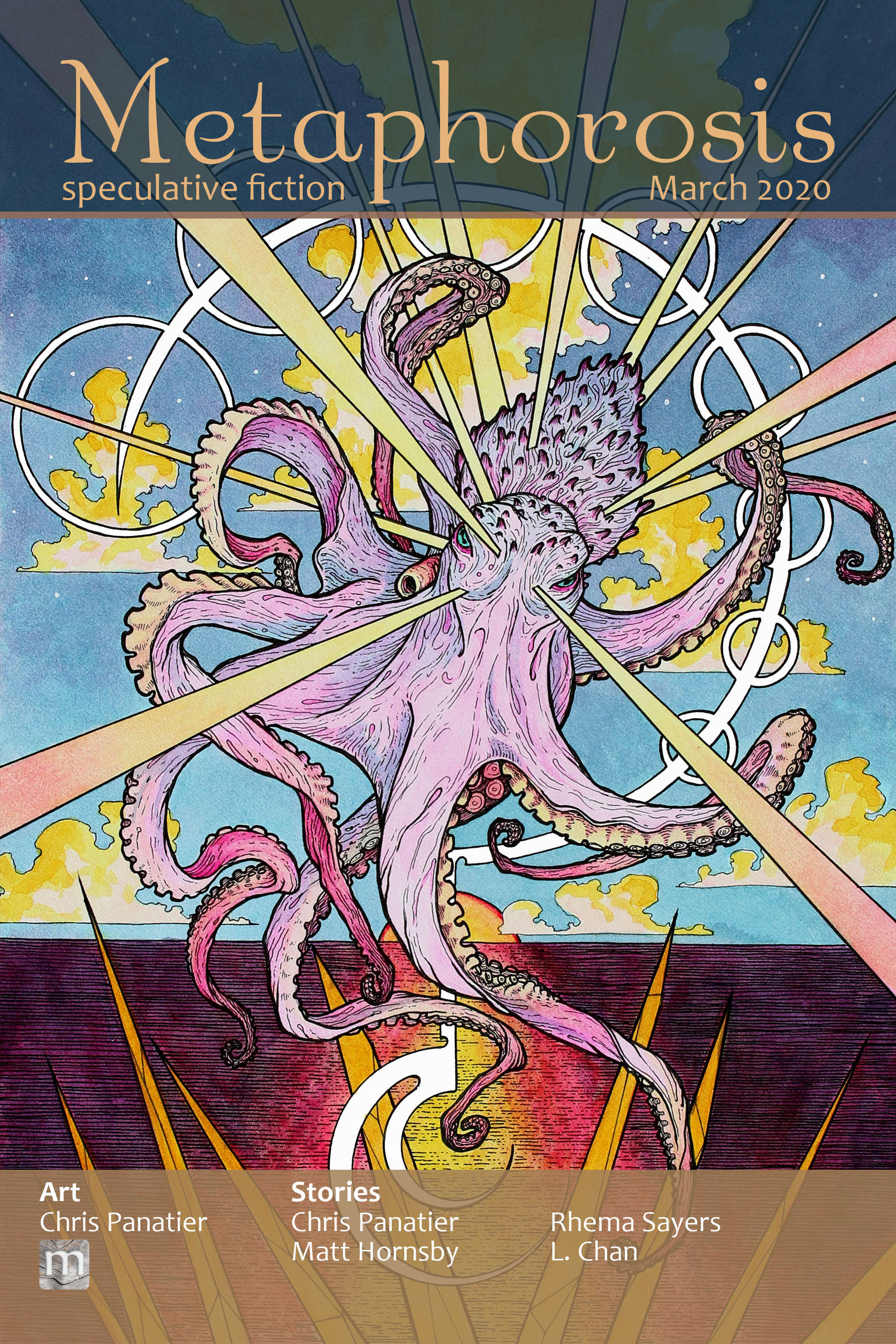 During the season of the Wetness, a crew of men sets out to hunt serpents on a shifting ocean. But they must not stay out too long - for as the Wetness draws to a close, the Draining comes, bringing doom to any who are still left at sea.
Narrated by host Matt Gomez.
Published in Metaphorosis on 20 March 2020.
Find the original at magazine.metaphorosis.com.