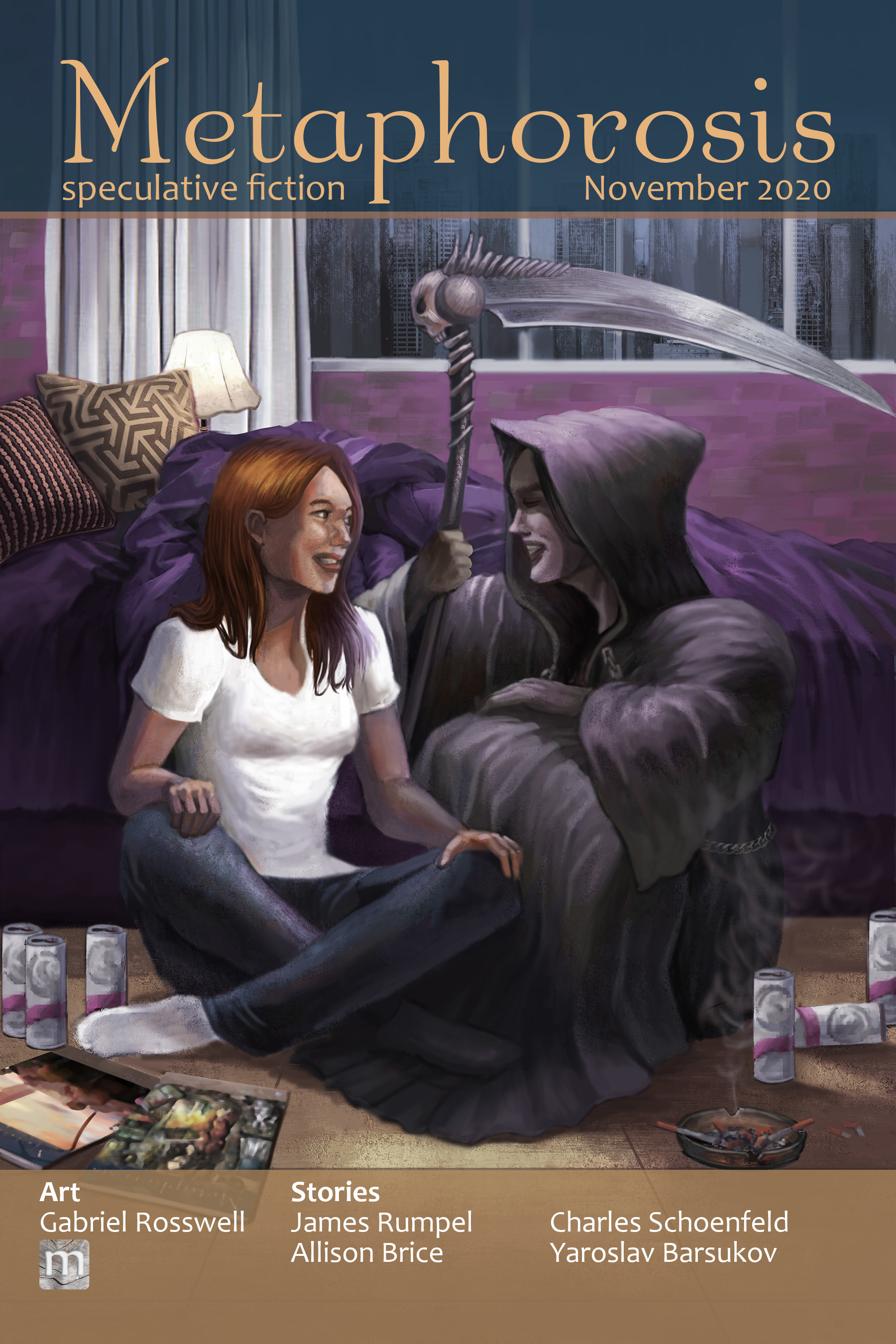 A down-on-his-luck, big city cop, in desperate need of some success, finds himself involved a very bizarre case. With help from an unexpected source, he manages to navigate his way through some unusual situations and come out on top.
Narrated by host Matt Gomez.
Published in Metaphorosis on 06 November 2020.
Find the original at magazine.metaphorosis.com.