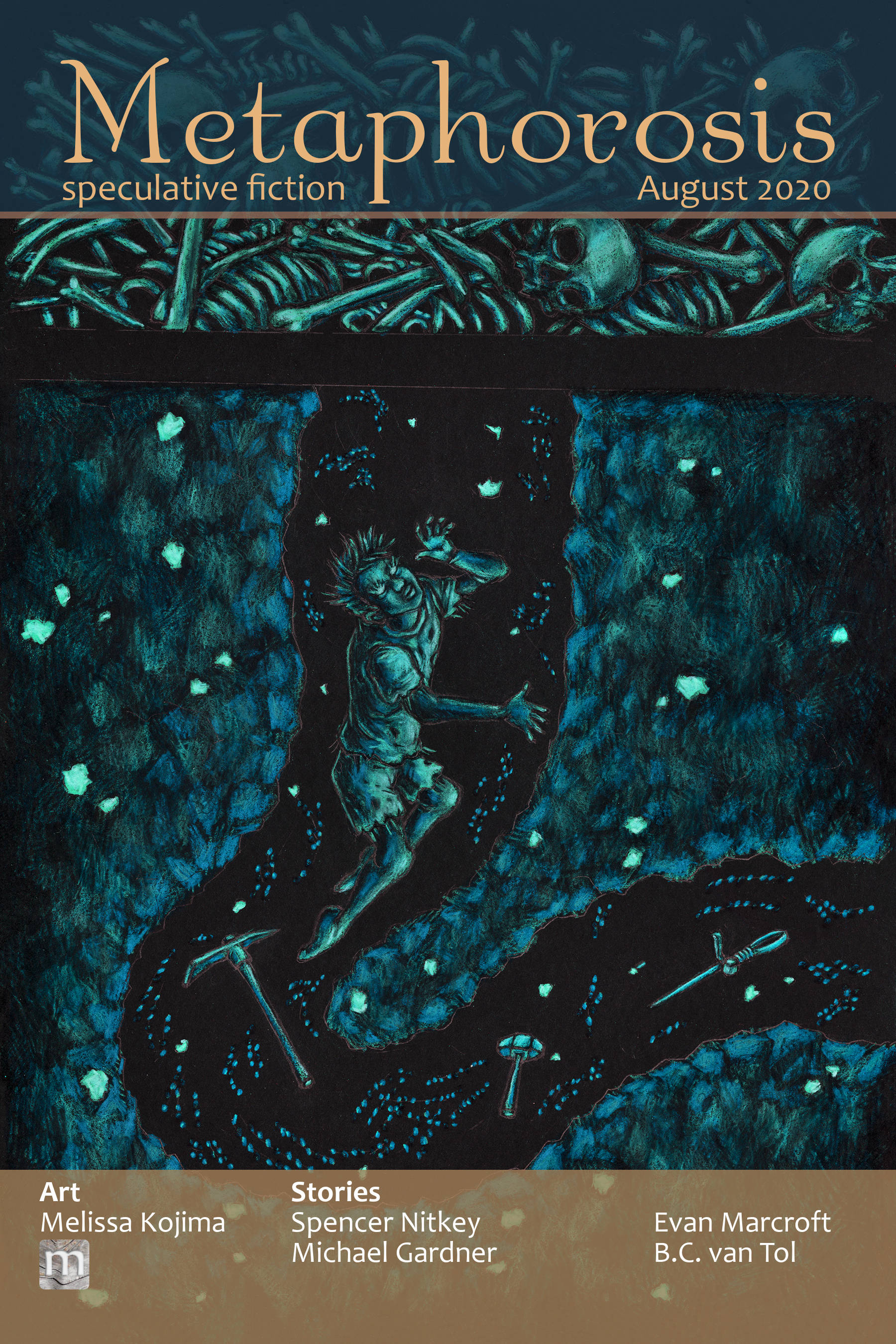 I clock out for my hour off, and already the entanglement circuit is spinning. I try to swallow the spreading pain and imagine the trillion spinning photon-like particles that make up my mind in the circuit that are moving a trillion other, entangled particles in my brain back home, lying in bed. The sun blooms inside me, and the inside of the transport ship vanishes. I wake up to the sun setting through the open window.
Narrated by host Matt Gomez.
Published in Metaphorosis on 07 August 2020.
Find the original at magazine.metaphorosis.com.