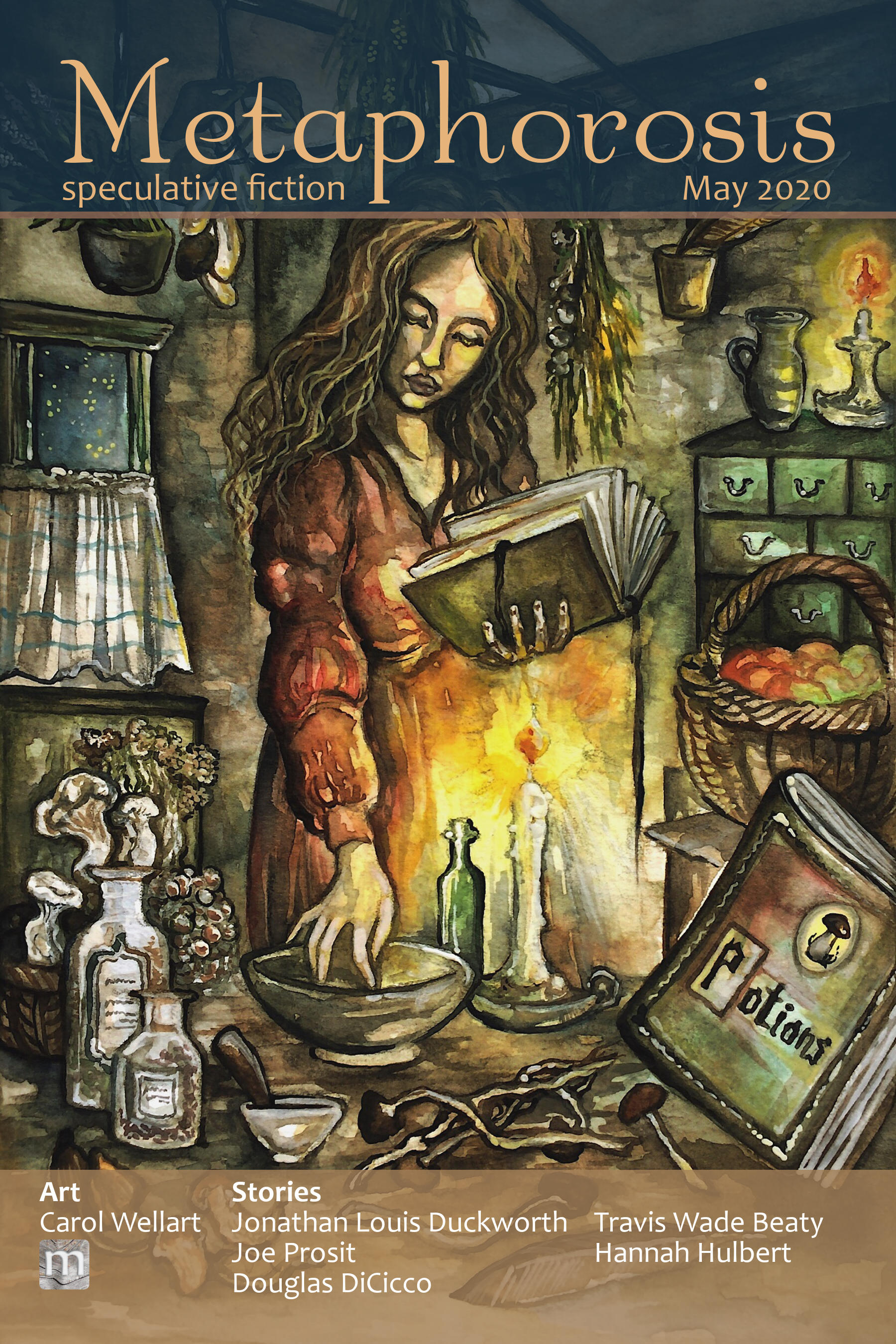 Only a knowledgeable guide can be trusted to discern between the fungi that bring life and the ones that bring death. Only a witch can concoct the remedies and potions required by her dependent community. It can be an overwhelming duty to bear, alone.
Narrated by host Matt Gomez.
Published in Metaphorosis on 22 May 2020.
Find the original at magazine.metaphorosis.com.