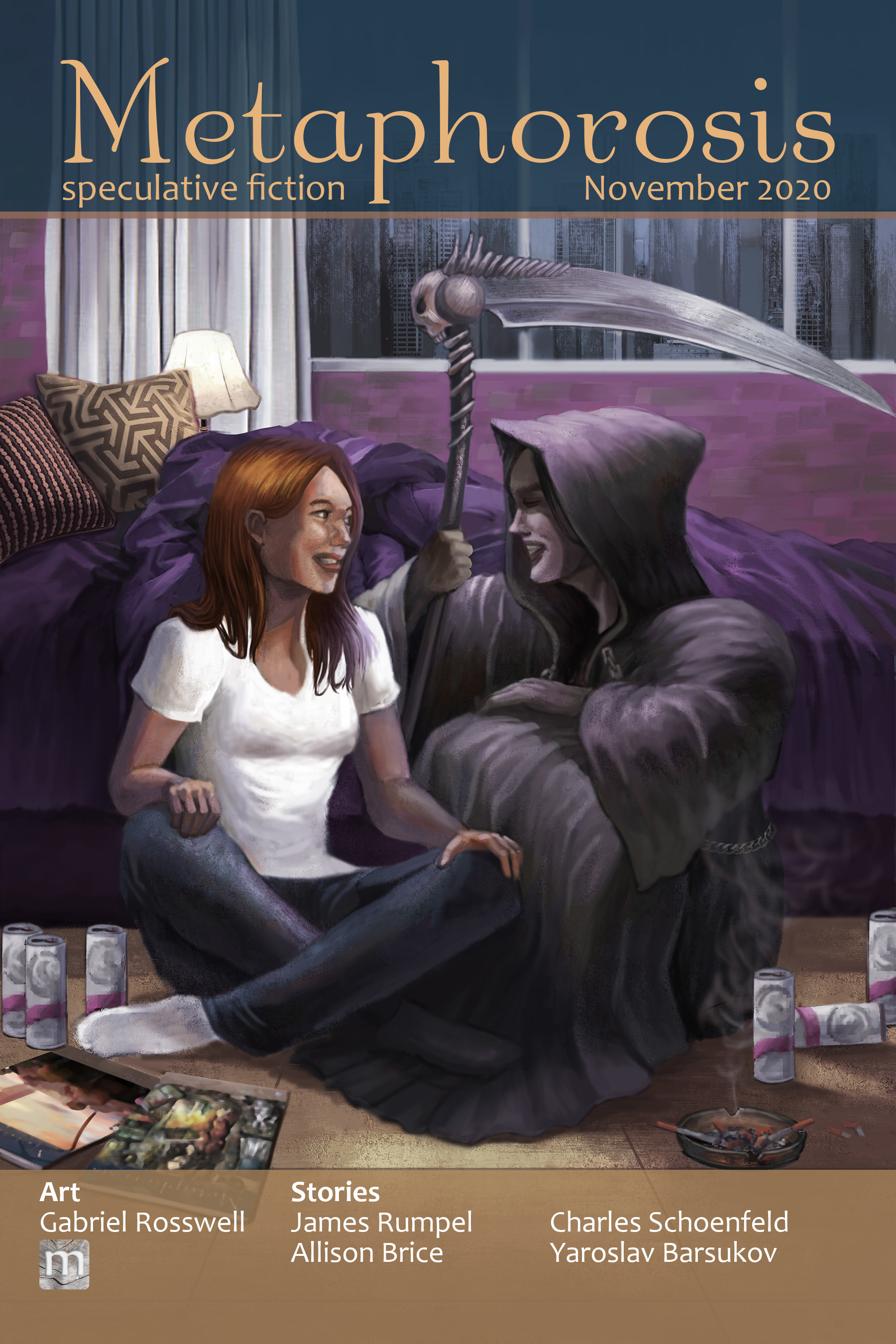 Sophie is your typical New York millennial – she's broke, she doesn't know what she's doing with her life, and she has the roommate from hell. Literally. Her roommate is Death, and she wishes they would stop listening to One Direction so loudly.
Narrated by the author.
Published in Metaphorosis on 20 November 2020.
Find the original at magazine.metaphorosis.com.