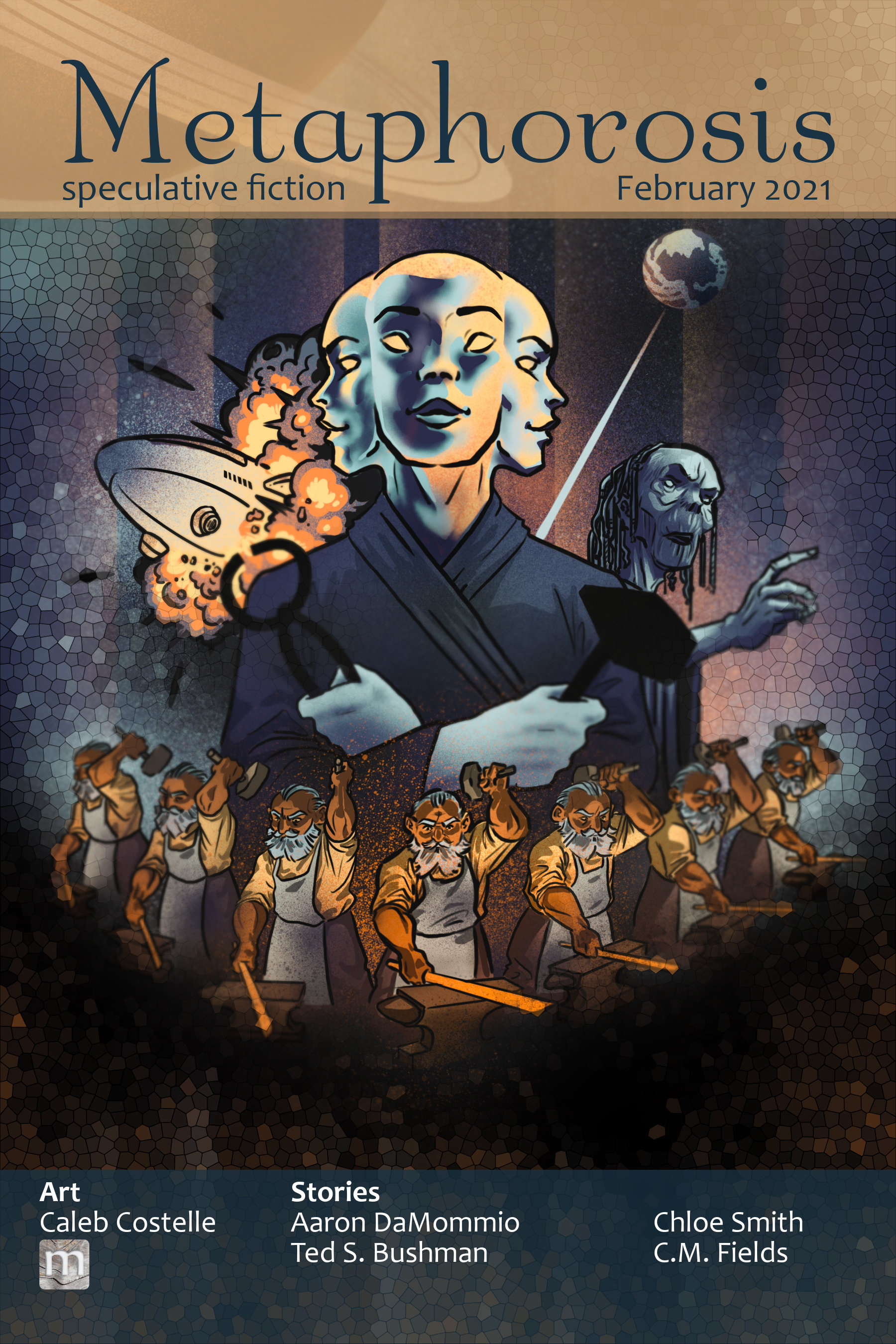 In the ruins of a great city, a girl who receives mysterious, fragmented messages serves as the Oracle to her people. Her excavations of the city's long-lost archive will uncover its wicked past and the tragic origins behind the voice in her mind.
Narrated by host Matt Gomez.
Published in Metaphorosis on 26 February 2021.
Find the original at magazine.metaphorosis.com.